Logistics is a crucial part of any business. Whether you're a manufacturer who relies on transportation to get your products to market or an e-commerce retailer who needs to keep your shelves stocked, good logistics software can make all the difference. And if you're looking for software that can help manage your transport and logistics, look no further. In this article, we'll take a look at ten of the best software solutions available today. From freight tracking and forecasting to order management and customer relations, these solutions will help you get your business moving in the right direction.
Why are they important?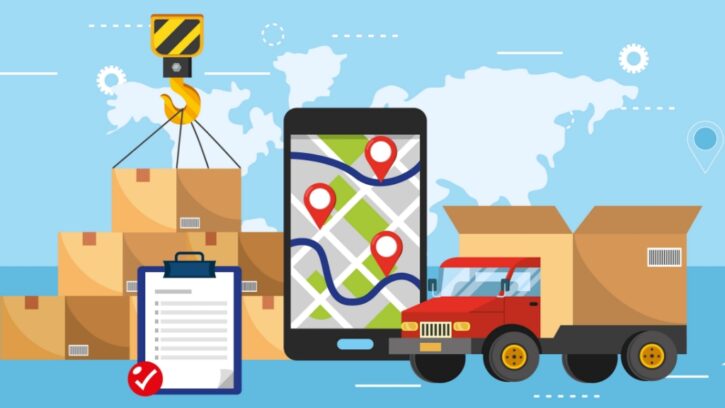 Logistics management software is important for a variety of reasons. One reason is that it can help organizations optimize their transport and supply chains. Inefficient transportation and logistics systems can lead to increased costs, lower productivity, and missed shipments.
Transportation logistics software can also help companies manage inventory, track deliveries, and forecast demand. The software can help businesses plan routes, identify potential congestion points, and forecast delivery times.
Overall, effective logistics management saves businesses time and money. By optimizing transportation and supply chains, the software can improve overall efficiency and profitability.
Different types of software
One of the most important aspects of running a successful transport and logistics business is ensuring that products and materials are delivered on time, in the correct condition, and at the lowest possible cost.
For businesses of all sizes, there are a variety of software tools available to help manage transport and logistics operations. Here we've outlined some of the most popular transport logistics software options, from desktop applications to cloud-based solutions.
Desktop Applications
Many small businesses opt for desktop applications as their primary tool for managing transport and logistics. Desktop applications typically include features for tracking orders, inventory management, delivery scheduling, and financial reporting. They can be costly to set up but can offer flexibility and convenience for small businesses who don't want or need additional features or automation.
Cloud-Based Solutions
As transports become increasingly globalized and complex, many businesses find that they need more than just basic transport management functionality from a desktop application. That's where cloud-based solutions come in. Cloud-based solutions provide comprehensive transport management functionality as well as access to customizable reports and analytics. Because they operate in a remote environment, cloud-based solutions often have lower costs than traditional on-premises installations. However, they can also be more difficult to set up and administer due to their reliance on internet connectivity.
Software Options for Transport Management
Desktop Applications:
– inventory management (including bar coding and scanning)
– delivery scheduling
– financial reporting
Cloud-Based Solutions:
– comprehensive transport management functionality
– access to customizable reports and analytics
– remote environment
How to choose the right software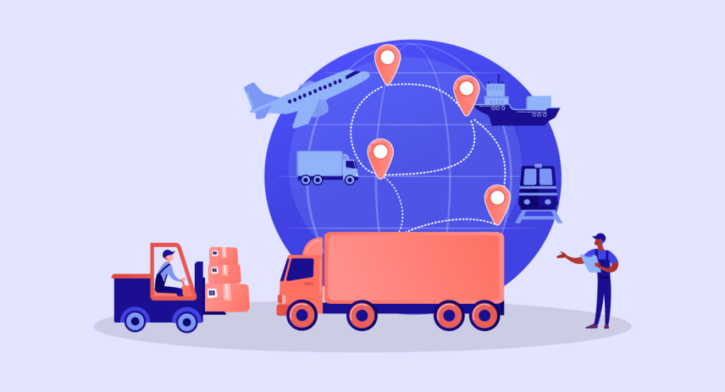 When it comes to managing your transport and logistics, there are a number of different software options available. Different programs are designed for different purposes, so it's important to choose the right one for your business.
Whatever type of transport and logistics software you choose, be sure to test it out before making any major changes to your business operations. There are often helpful user forums available online where users can share tips and advice.
There are many great software programs that can be used to manage transport and logistics. Below is a list of some of the best options.
1. MercuryGate:
MercuryGate is a software solution that enables organizations to manage transport and logistics processes. It offers a centralized platform that enables users to track shipments, optimize routes, and manage inventory. MercuryGate also provides a reporting system that allows users to assess their performance and make informed decisions about how to improve their operations.
2. Oracle TMS:
Oracle TMS is a robust enterprise transport management software that can help organizations manage their transportation and logistics processes. This software can help to streamline transportation by tracking cargo, routes, traffic conditions, and shipments. Additionally, Oracle TMS can help to manage freight payments and inventory.
3. Cerasis:
Cerasis is a transportation management software program that helps businesses manage their freight movements and optimize resources. It includes features such as route planning, scheduling, cargo tracking, and freight analysis.
4. Transplace TMS:
Transplace TMS is a comprehensive transport and logistics management platform that helps businesses manage everything from dispatch to tracking and tracing. This software offers a wide range of features, including order management, fleet management, shipment tracking, and more.
Conclusion
With the increasing popularity of eCommerce and online shopping, it's no wonder that transport and logistics are becoming more and more important. Fortunately, there are a number of great software options available to help you manage your transport and logistics processes. From truck tracking to cargo management, these tools can make life a lot easier for you.
About Author