The Internet has become an essential thing today. Almost all things are done with the help of the web. Whether marketing, sales, data collecting and storing, research, payments, etc. For the smooth functioning of your business, you need a strong and stable network system. Are you not sure where to start and how to choose the best cabling and installation service for your startup? Do not worry, this blog will guide you well.
Network cabling services will help you with the installation of all the necessary cables and devices that are required for your business. You will need to hire professionals as you cannot do it all yourself. They are experts in cable handling and establishing the best networks. Especially when it comes to startups, you need to have a stable connection right from the beginning for a good impact and efficiency.
You have landed on the right page if you are still in confusion. This blog will help you with some tips for cabling and installation for your startup.
Why Is It Important For Startups?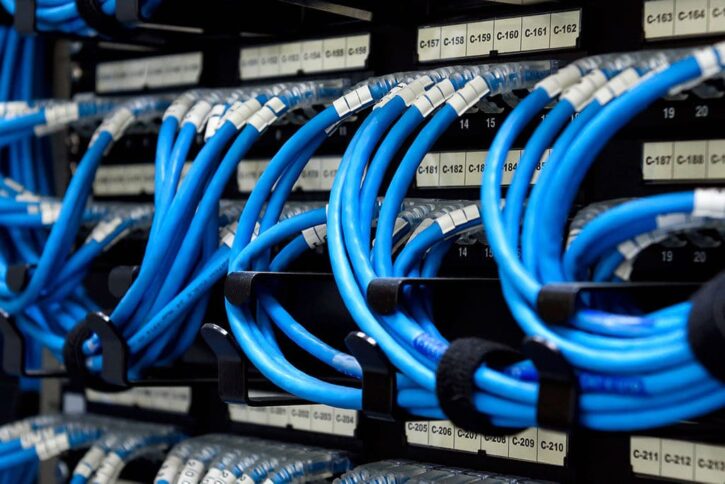 Good, well, structured cabling is necessary for your startup, whether it be any kind of business. There are a few benefits as well as necessities.
Resolves Issues Faster
No matter how well set up your cabling is, problems can still happen. Technology devices and hardware often malfunction and need timely fixes.
But identifying the issue and fixing it takes less time with a structured cabling system.
Secured And Safe
Not properly structured and messy cables often lead to mishaps like shocks, tripping and falling, fire, etc. a good setup of the cables can ensure safety and keep the network secure.
Reduced network issues and shutdowns
Structured and well-planned wires reduce network issues and shutdowns. On the other hand, tangled wires can often cause connectivity issues and frequent downtimes.
Easily Manageable And Movable
There is never a problem when bringing new machinery or new tech because structured cabling systems neatly compose wires and are simple to manage. You can purchase new computers if your company expands without affecting regular business operations. Moving offices can also go much more smoothly.
Keeps Your Space Neat And Clean
It is not just about safety and good networking; keeping your cables well organized makes the office look more aesthetic and clean. You would not want a person to have a wrong impression just because there are wires hanging and tangled on the floor. Systems for preplanned cabling are mostly concealed from sight, causing no mess.
Tips For Network Cabling And Installation
Here are a few tips for efficient ns smooth installation of the network cables for your workplace
Choose The Best Quality Product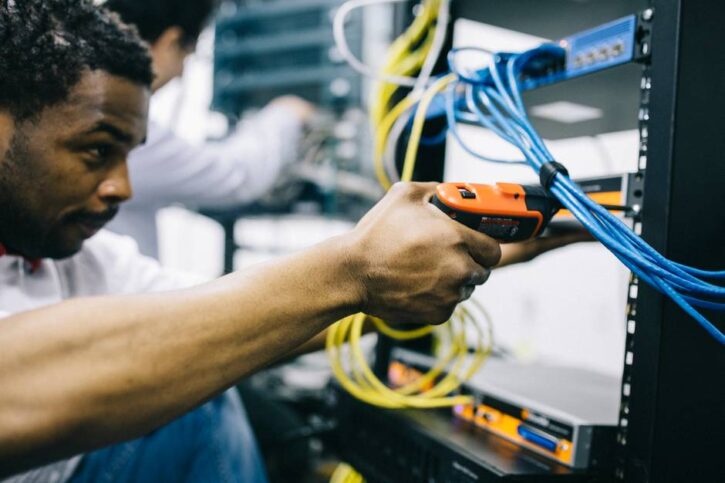 Electrical setups can also cause severe problems. Not just that, but they can also cause poor connectivity issues. Thus, They need to be of the best quality and safe for use. When purchasing network cables, prioritize quality over cost. Cheaper wiring may have inadequate sheathing and small size, which could result in frequent signal loss. The likelihood of cable failures can thus be reduced with high-quality cables.
Compare The Time Required For Installation.
If most of your work depends on the net, you cannot sit waiting for the installation processes. You need a shorter timeline for the setup and functioning of the network system. To get your business started, select the service that provides the best and fastest installation.
Data Cables Should Not Run Along Electrical Cables.
In your network setup, there are two kinds of cables. The data cables and electrical cables. It is necessary to ensure that these down run alongside. Data cables produce and create their magnetic field, which is necessary for them to function. However, electrical cables are not protected from this. Thus, Your network won't be very effective and smooth.
Good Speed And Connectivity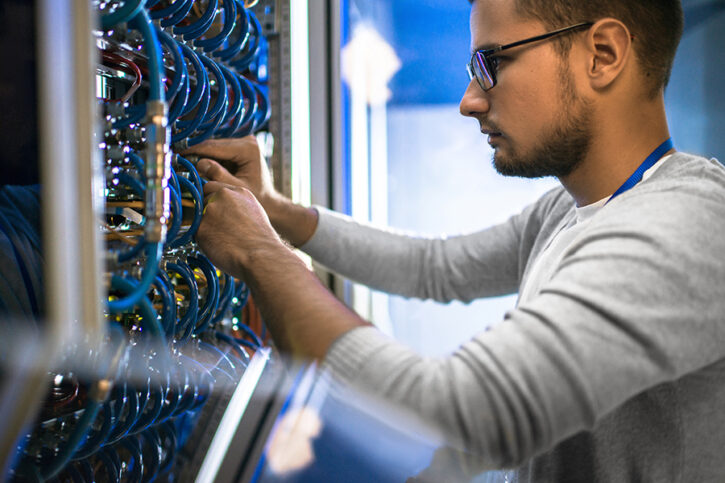 One important and essential thing about networking cables is giving good speed and connectivity. There should not be any frequent issues and network losses. Ensure that the cable setup and the devices are installed to support the speed and connectivity that is demanded.
Do Not Have Sharp Bends In The Setup.
The cables need meticulous handling. They are prone to damage and breaking if not carefully and adequately set up. Giving sharp bends and twisting the cable can reduce its efficiency. It leads to poor network and connectivity. This ensures smooth bending and fewer twists of the wire.
Consider Your Business Requirements.
Your startup may have particular demands and requirements lined up. The installation and networking should meet them. It should be able to assist you in all your work. You need to install devices and wires that match your required speed and connection. The setup will be done accordingly.
Be Aware Of The New Innovations In The Industry.
Every day brings new developments in network installation and cabling technology. Therefore, you must be aware of the most recent network cabling techniques. If the newest technology can be implemented for you, you should go with that. Always choose a service that is updated with trends. You will have more significant advantages and faster services.
Conclusion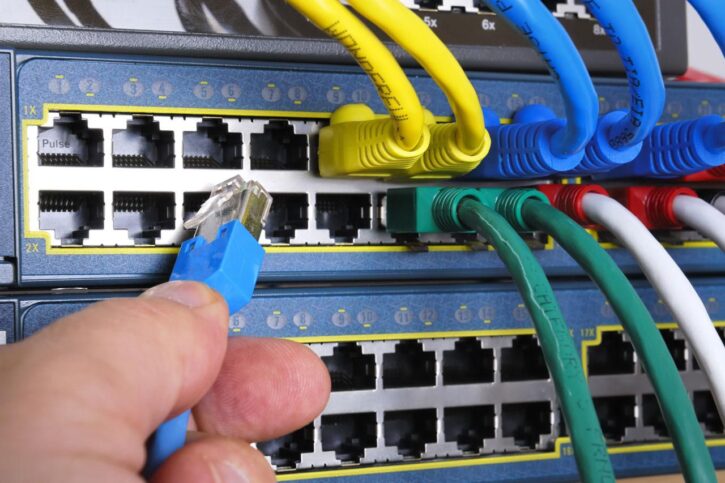 Technology has become very important in your workplace, and most of the work relies upon it. A good and well-organized writing system is required. It keeps the cables structured, thereby increasing connectivity and reducing network problems and damage to cables. It also helps keep your office less messy. You can easily and quickly identify issues and resolve them with a less messy system. They are simpler to manage and maintain.
The article has provided some tips that can help you to choose the best and ideal network for your startup setup. All you need to do is check for the best quality, fast speed and network, good service, newest and high tech devices and setup, and most importantly, try to reduce the setup time. If you follow these tips, you are all set to have a great and organized network cabling setup. Read through the blog to clear all your doubts and confusion.
About Author