If you're looking for an easy way to make your pool stand out from the rest, then look no further than LED lights! LED lighting is a great way to add vibrant color, depth, and character to your pool without breaking the bank. Whether you're looking for something subtle or something more dramatic, there are plenty of ways to enhance the look with LED lights. In this article, we will explore some creative ways to use LED lighting to transform your pool into a night time oasis.
Different Ways to Use LED Lights in Your Pool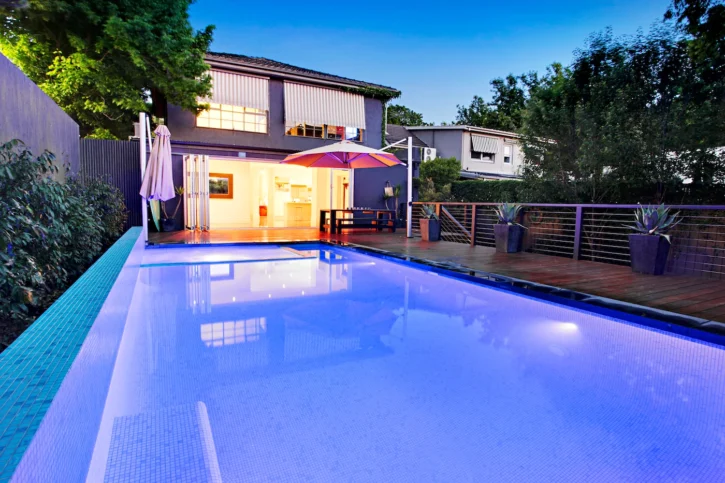 LED lights are a great way to enhance the look of your pool. There are many different ways to use them, and each has its own unique benefits. Here are some of the most popular ways to use LED for a pool:
Underwater lights: They are great for creating a dramatic effect in your pool. They can be used to highlight features such as fountains or sculptures.
Floating lights: They are another great way to add drama to your pool. They can be used to create floating lanterns or other effects.
Submersible lights: They are perfect for accenting features in your pool such as steps, benches, or planters.
Path lights: They can be used to create a beautiful pathway leading to your pool. They can also be used to light up walkways around your property.
How to Choose the Right LED Lights for Your Pool?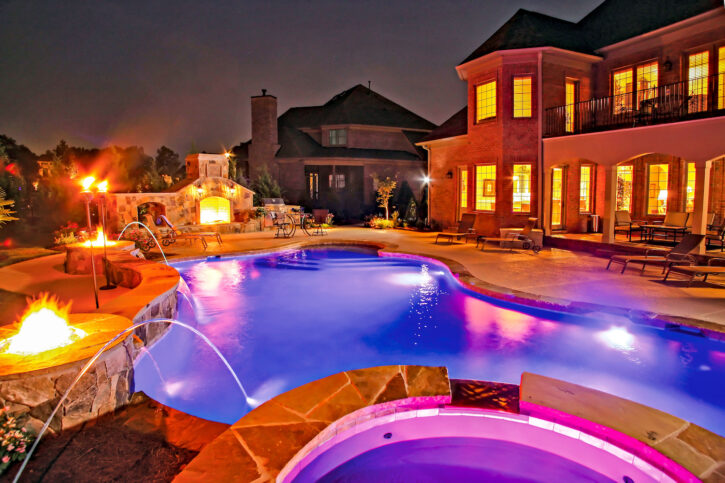 If you're looking to add some pizzazz to your pool with LED lights, you'll want to make sure you choose the right ones. There are a few things you'll need to keep in mind when making your selection.
First, consider the size of your pool. You'll want to make sure you choose lights that will be appropriate for the space. If your pool is small, you won't need as many lights as someone who needs to cover a larger area.
Second, think about what effect you're trying to create. Do you want your pool to look like a nightclub, or do you just want it to be lit up so you can see it at night? There are different types of lights that will create different effects.
Third, consider your budget. LEDs can be more expensive than traditional pool lights, but they'll last longer and use less energy. Keep in mind that you may need more than one light if you have a large pool, so factor that into your budget as well.
Finally, don't forget to consult with a professional before making your final decision. They can help ensure that you get the right lights for your needs and budget.
Wrapping Up
Adding LED lights to your pool is a great way to enhance the look and feel of your swimming area. With the right color, brightness and positioning of the LEDs, you can take your pool from drab to dazzling! From creating an alluring atmosphere with starry night lighting to adding some drama with dynamic multi-colored illumination, there are many ways that LED lights can help make your pool space look even better. Whether you already have a private oasis or if you're just looking for ways to upgrade it, consider investing in LED lighting for its multitude of benefits.
About Author